HEARTMAS Selfie Competition – Warm our hearts to WIN One of Twelve AliveCor Mobile ECGs – 12 Days of HEARTMAS
Christmas can be a joyful and stressful time for many of us. Often our routines frequently change as we flit between friends or family, or find ourselves entertaining extra house guests for the festive season, which can impact our usual self care management. It's particularly important during this period to be aware of symptom changes, which is why we're so pleased to bring you our 12 Days of HEARTMAS competition.
CLICK HERE to go to our competition tab on our Heart Failure Aware page on facebok.
Use your smartphone or tablet to instantly detect a serious heart condition
To help monitor symptoms, our friends at AliveCor have donated 12 Mobile ECGs, which can be used with any validated smartphone or tablet. Tracking medications, lifestyle choices, and ongoing symptoms gives you and your doctor a more comprehensive and reliable view of your heart health. This helps you and your doctor diagnose a possible condition, understand the cause of your symptoms and AF episodes, and make treatment decisions together.
The AliveCor Mobile ECG is powered by the free AliveECG app (on Android or IOS) that runs on your compatible smartphone or tablet. The AliveCor Mobile ECG records accurate ECGs and heart rate anywhere, anytime at an affordable cost. Simply rest it on your fingers or chest to record an ECG in just 30 seconds. Know right away when your ECG is normal and if atrial fibrillation is detected.
Know how your heart is doing right away
Go on with your regular day without the anxiety that comes from worrying about your heart rhythm. With the AliveCor Mobile ECG:
Take an ECG at home or on-the-go
Know right away when your ECG is normal*
Instantly know if atrial fibrillation (AF), a leading cause of stroke, is detected in your ECG
Easily share your ECGs with your doctor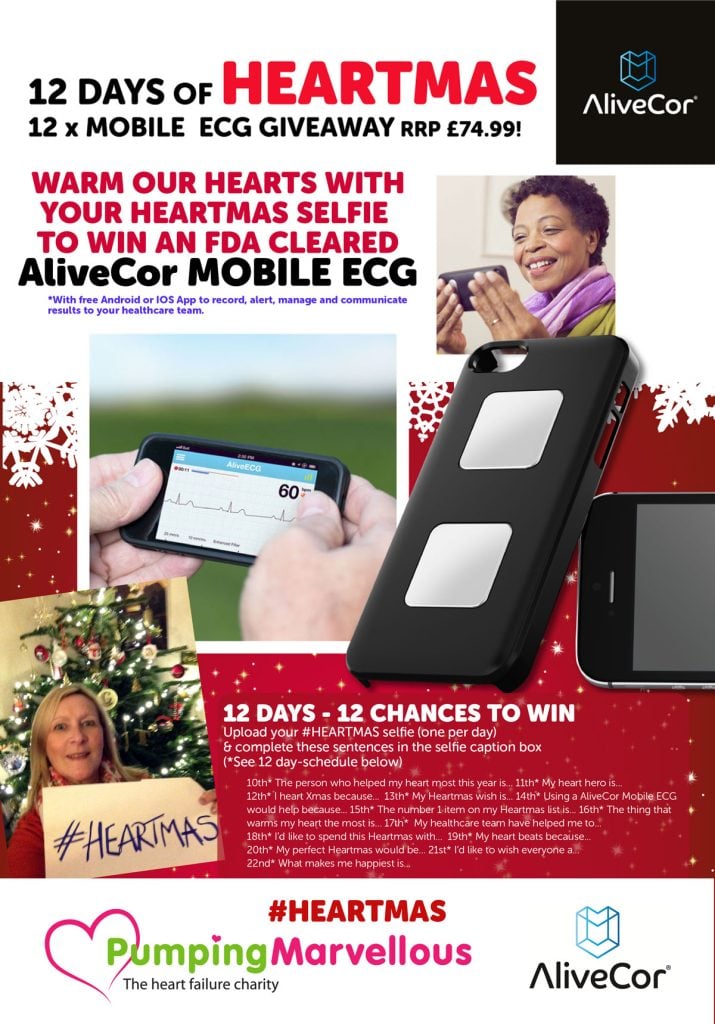 Click here to see full T&Cs.