Get Involved for Heart Failure Awareness Day!
Help Us Share the Common Causes of Heart Failure & Raise HF Awareness
Are you Heart Failure Aware? Up to 900,000 people in the UK have Heart Failure. Are you one of them?
This Heart Failure Awareness Day, Friday May 5th 2017, the Pumping Marvellous Foundation and the British Society for Heart Failure have teamed up, for an unprecedented partnership of clinicians and patients, to help to raise awareness of heart failure, and we're asking the UK to join us.
Look out for heart failure specialist nursing team events and activities across the UK to share important information about heart failure, including over 150 boxes of our campaign materials listing the most common causes of heart failure. Collaboration is the key to making a real difference, so we're asking you all to share this information and share these initiatives far and wide. Did you know that almost 900,000 people in the UK are living with heart failure?
Heart failure is a debilitating, long-term condition. Common causes of heart failure include; : Cardiomyopathy, Heart Attack, Overactive Thyroid, Congenital Heart Conditions, Viral Infection, Anaemia, Excessive Alcohol, Recreational Drugs, Heart Valve Problems, High Blood Pressure, Irregular Heart Rhythm and some Cancer Treatments. 
There are a few different ways that you can get involved, whether you're a patient, a clinician, a hospital ward, a GP surgery, a carer, a friend, a family member or a supporter keen to promote heart health – and each one can offer vital information or support to people living with heart failure. These include our Heart Failure Awareness Day offline and digital campaign below, our Marvellous Cat and Dog Competition with head judge Paul o'Grady (Winners Announced on May 5th!) and our fun, family friendly Blooming Marvellous Sunflower Challenge big sow for heart failure awareness and to grow giant sunflowers…
1

] DOWNLOAD or SHARE our Heart Failure Awareness Day materials: Poster pdf, Flyer pdf or image for sharing. Full Digital Toolkit Here!
2] SHARE your Blooming Marvellous Sunflower Challenge Big Sow Photos with Us – Facebook, Twitter or Instagram with the hashtag #BloomingMarvellous17 Please use our Blooming Marvellous labels to decorate your pots too! 

2]

JOIN

 our Heart Failure Awareness Day Thunderclap before 10am on Friday 

to schedule a message to your social media networks of friends and colleagues about the most common causes of Heart Failure on May 5th and demonstrating your support of heart failure awareness

:



You can also hear more about the psychological impact of living with heart failure from our input into the series All In The Mind broadcast on BBC Radio 4 earlier this week with Claudia Hammond, where HF patients and our charity CEO share their experiences and their unique challenges of managing heart failure and relationships with implanted cardiac devices.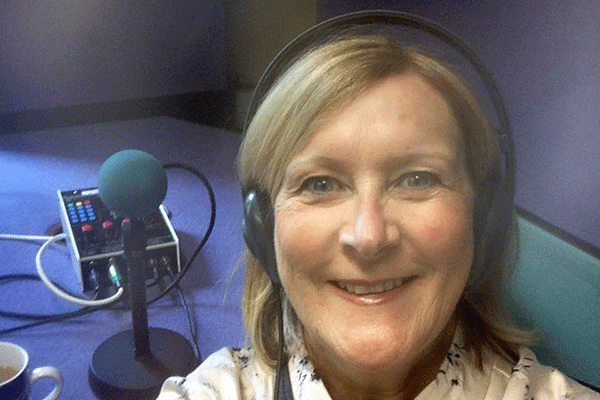 Support Heart Failure Awareness Day 2017!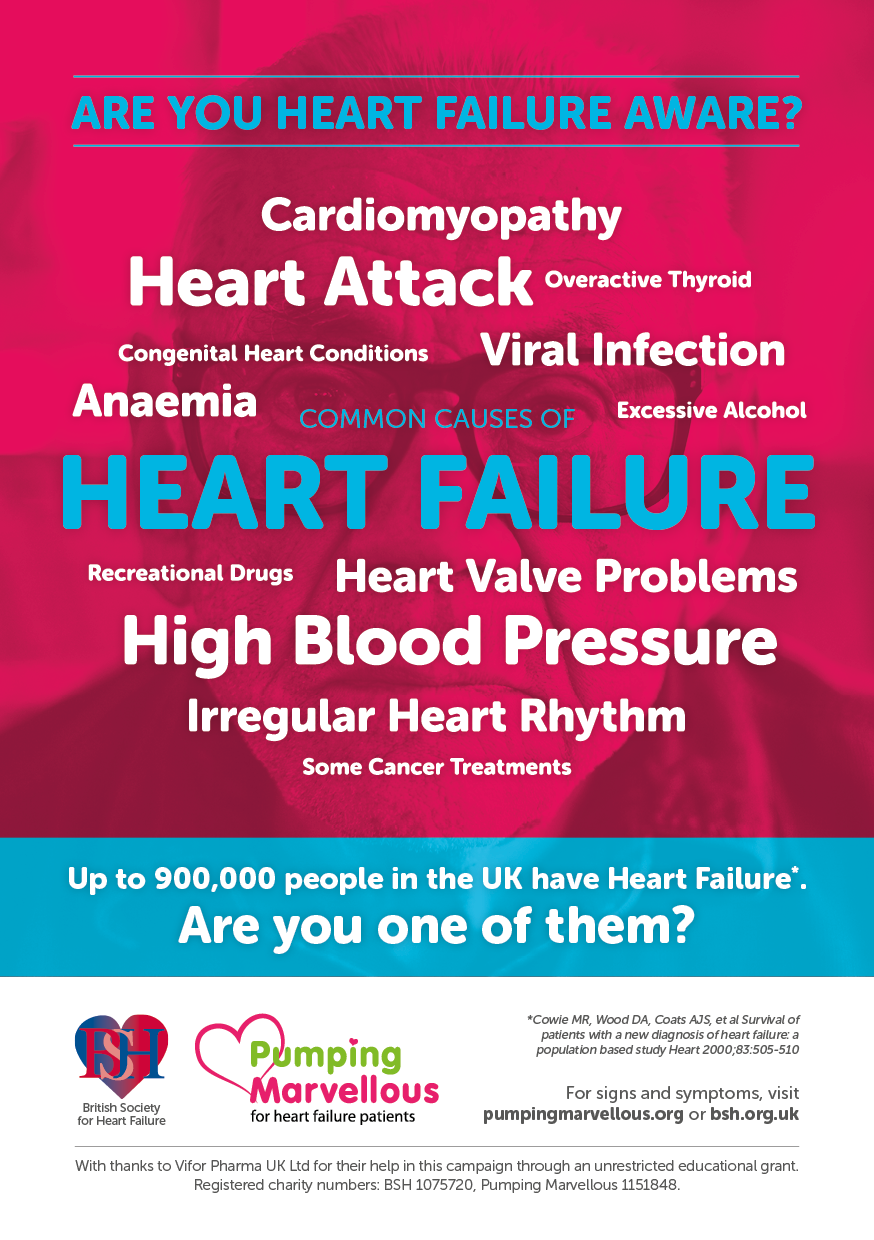 Sunflower Challenge Posters – Click to download for print.